Awesome do-it-yourself site Instructables has released a new ebook, Easy EL Wire Projects featuring my Fire Skirt design alongside a handful of other sweet do-it-yourself EL wire designs!
I totally had fun making this tutorial, and I'm so pleased that Instructables has chosen to feature it! Thanks to editor Laura Khalil, aka zazenergy, for including Fire Skirt in the ebook!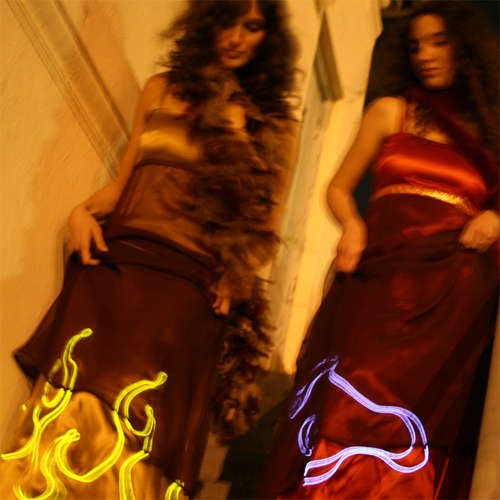 Fire Skirt! as seen in ELLE Argentina, ELLE DECOR Italia, and The Best of Instructables


The awesome photo is by Joel Crisp, and the lovely model on the left is Mary Elisa.
I created the original dress in 2001, mostly so I'd be visible at night-time parties, (ie. to avoid getting lost and prevent dangerous encounters with Art Cars at Burning Man Festival…), I showed the project at fashion shows and art shows for a few years, and then created the tutorial in 2007 so that others may also be fashionably illuminated at night events.
The Fire Skirt tutorial also earned a brief mention in Best of Instructables, Volume I, and I'm delighted to see they've also featured it on the Instructables homepage today! Thanks guys!