The Solar System Necklace series' latest adventure into Space is with NASA's Cassini Mission! After conversing with Cassini Mission Astronomer Jane Houston Jones, I was honored and very flattered to be asked to submit images for the Jet Propulsion Laboratory Podcast. Their October podcast highlights Astronomical phenomena visible during the month of October, conceptualizes and ponders the vast distances of Space, and instructs on how to make a scale model of the Solar System similar to the Solar System Necklace design.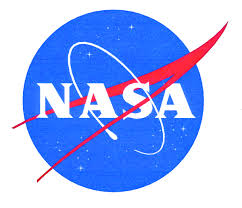 In addition to contributing to a NASA educational project, this conversation with Astronomer Jane Houston Jones inspired a new addition to the Solar System Necklace series: a beaded Comet Pendant in Moonstone and Agate. In anticipation of Comet 103 P Hartley 2 ("Hartley 2" for short), Jones requested a beaded Comet that could be moved around on the necklace according to the Comet's position in our Solar System.
Check out the Comet Pendant Design here:
Comet Pendant – Re-positionable – Moonstone and Agate
Check out Jane's awesome Astronomy blogs:
Jane Houston Jones at NASA
Jane Houston Jones – personal Astronomy blog
Check out the Podcast Here from NASA's Jet Propulsion Laboratory:
What's Up October 2010? – Jet Propulsion Laboratory News

Comet Pendant – Re-positionable – Moonstone and Agate,
shown here on a Solar System Necklace.